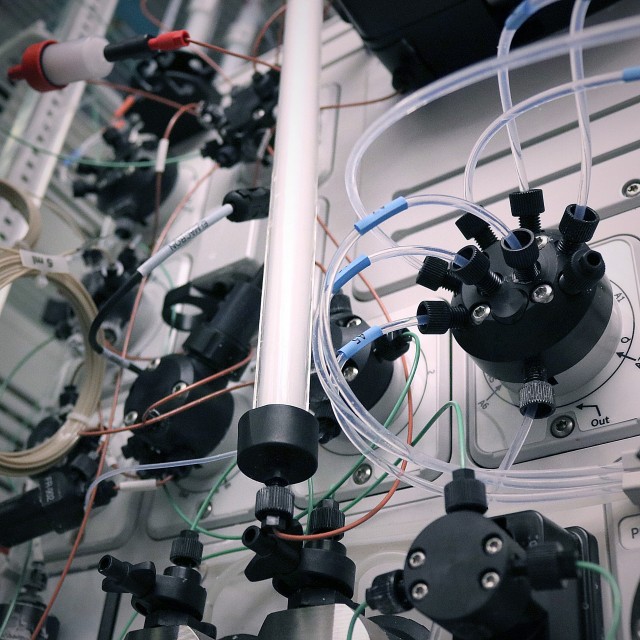 Protein Production & Purification
You express your proteins, we help you with the purification. We maintain five GE ÄKTA FPLC systems to clean up your engineered proteins. Additionally, our technicians perform endotoxin testing via the HEKBlue hTLR4 assay to determine your batches are ready for your immunological assays.
Quick Links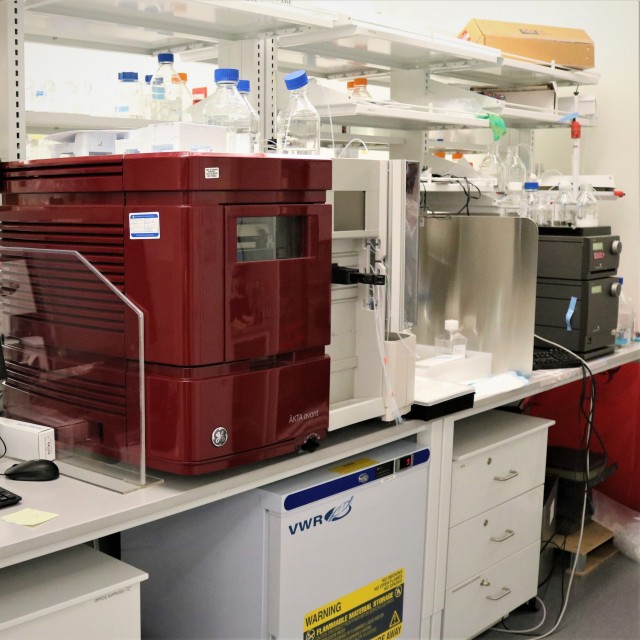 Two Modes of Operation
Fee-for-service & self-service modes are available. For self-service, we will train you to do your own purifications, but you will need to provide your own reagents, columns,and buffers. In the fee-for-service (TBA; not currently available), we will charge you the costs of consumables, reagents, and labor to purify your protein from a starting crude mixture.
Quick Links